MY HOUSTON BOOT CAMP NUTRITION

At My Houston Boot Camp our goal is to educate our members on proper nutrition. We also work closely with our clients to design nutrition plans that are effective and convenient for each individual need and lifestyle.
Whether you are trying to lose weight, gain weight, or maintain your current weight we have the answer that you need. Get on track to uncover your true potential and exceed your personal health and fitness goals. Register for a Nutrition package today and turn your goals into reality!
*********************************************************************************************

Full Body Measurements Consultation Package $25 Personalized Meal Plan $60 MHB Full Nutrition
Package $15 or Health Coaching for $45 *Plus Consultation Pkg $75 Package $100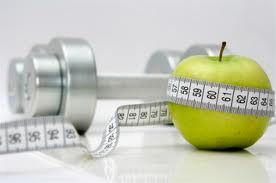 Track your body as it Meet with a Health Have a nutrition specialist This package includes Full
evolves during your professional to analyze & create personalized meal Body Measurements, Health
weight loss. create a success plan to plan just for you. coaching & a personalized
help you meet your goals. *You have the option of Meal plan.
You can also let a Health having the Meal Plan ($120 value, you SAVE $20)
coach guide you along Plus the Consultation
your journey towards a Package for $75.*
healthier lifestyle. ($85 value, you SAVE $10)



If you would like the details of each package
click here
...
QUICK WEIGHT LOSS PROGRAM
Want to lose 20, 40, or 50+ pounds? Look no further and Take Shape For Life.  With our program you lose weight QUICKLY and Safely.  Our 
weight loss program
uses clinically proven meal replacements that are individually portioned, calorie- and carbohydrate-controlled, and low fat.  Every meal provides adequate protein and fortified with vitamins and minerals.  Our Meal Replacement products were developed by physicians and have been clinically proven safe and effective for weight loss. 
The 5 & 1 Plan
that is used in this 
weight loss program
creates a fat-burning state in your body while keeping you feeling full.  You can lose weight quickly while preserving muscle tissue.
With the 5 & 1 Plan...
*You eat 6 meals a day, so you won't feel hungry.
*You lose weight fast - up to 2 to 5 pounds a week.
*Your meal replacements can go with you anywhere, so the 5 & 1 Plan fits in with even the busiest lifestyles.
Most important, with this program you will have a highly qualified health coach that will be your personal ally throughout each phase - weight loss, transition, and maintenance - to support you and your new, healthier weight for the long term.                                                         
-Watch Video-

If you are interested and want to know more information about this 
quick weight loss program
please
click here and fill out the Take Shape For Life form
.
Related Articles and Pages:


5 of the Best Weight Loss Tips

Don't Be Afraid, it's just EXERCISE!

My Houston Bootcamp Journal

Is Bootcamp For Me?

Healthy Habits, Healthy Life